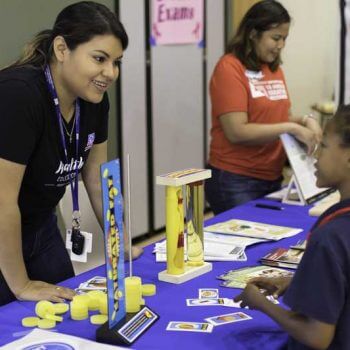 The Community Outreach team provides individuals and families with information related to all CCHC services, with the goal of linking the community to available health services. CCHC's Outreach Team hosts annual events and implements various initiatives to educate the community and connect them with much needed community resources. In line with CCHC's mission, the Outreach team is committed to ensuring the health and wellness of those in our community by providing them access to educational materials, health services, and resources.
Our Outreach team organizes and hosts various events and conducts health education sessions throughout the year in an effort to connect our community to care.
Annual Back to School Health and Wellness Event: In celebration of the National Health Center Week that takes place in August of every year, CCHC hosts its Annual Back to School Wellness Event to provide children in our neighboring communities with backpacks and school supplies, and ensure they are well prepared for the upcoming school year.
Annual Toy Giveaway and Health Fair: In celebration of the holiday season, CCHC hosts its Annual Toy Giveaway and Health Fair to provide children in our community with a brand new, unwrapped toy. Our team is dedicated to ensuring children and their families receive free preventative care screenings and resources, and encouraging them to make their health a priority in the upcoming New Year.
Our team also provides educational workshops to community-based organizations on topics related to CCHC services, access to care, family planning, reproductive health, and other health related services and programs.
Miles of Smiles Initiative was created to educate children and their families on how to maintain oral hygiene. CCHC's Health Educators partner with local community organizations to provide knowledge and access to resources, while implementing and reinforcing positive hygienic practices.
Check Yourself!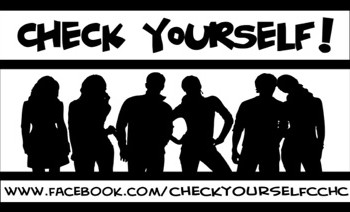 Check Yourself! is a CCHC developed campaign funded by the federal Title X family planning program. Check Yourself! is intended to engage adolescents, teens, and young adults about family planning and other related reproductive health issues. We partner with middle schools, high schools, community colleges and other community based organizations that provide services to adolescents, teens, and young adults.
Check Yourself! offers individuals information and skills regarding:
Access to Clinic Services
Contraception/Birth Control
Sexually Transmitted Infections (STIs)
Healthy Relationships
Intimacy & Values
Teen Pregnancy Prevention
Communication
Check us out on Facebook and Twitter!
Check Yourself! is aligned with California Education Codes 51930-51939 and is intended to help fulfill some of the Health Education Content Standards for California public schools.
For more information about our Community Outreach activities please contact us at outreach@cchccenters.org.