CCHC's First Annual Toy Drive & Giveaway – A BIG SUCCESS!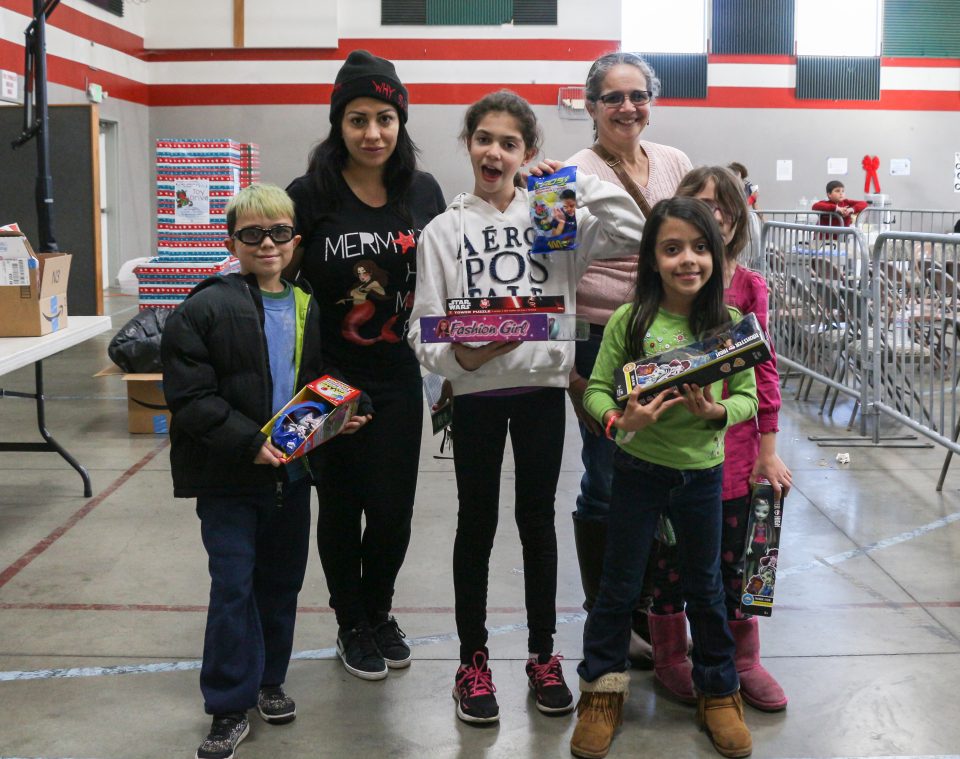 On December 17, 2016, CCHC hosted a memorable fun filled event that provided nearly 600 children a little extra cheer this holiday season
. The event brought families together from all walks of life in a moment of joy, kindness, and solidarity.
CCHC partnered with the Los Angeles Police Department Foothill Division to host the First Annual Toy Drive & Giveaway, benefitting the Sunland-Tujunga Area.
Hundreds of toys were donated, thanks to our community partners at USC Verdugo Hills Hospital, YMCA of Glendale, Glendale Community College Scholars Program, Glendale Community College Global Medical Training Organization and Sol Del Valle Community Center, who hosted a toy drive at each of their locations. In addition to the overwhelming support from our partners, the Los Angeles Police Department Foothill Division donated 9 bicycles that were raffled off during the event.
At the event, families began arriving nearly two hours early at the New Hope Community Church in anticipation for the festivities. As children anxiously waited, the Los Angeles Fire Department stopped by to allow kids to learn about fire trucks, take photographs with the firemen and with the fire trucks. Volunteers from local high schools and businesses helped with setup, event registration, distribution of toys, decorations, and more.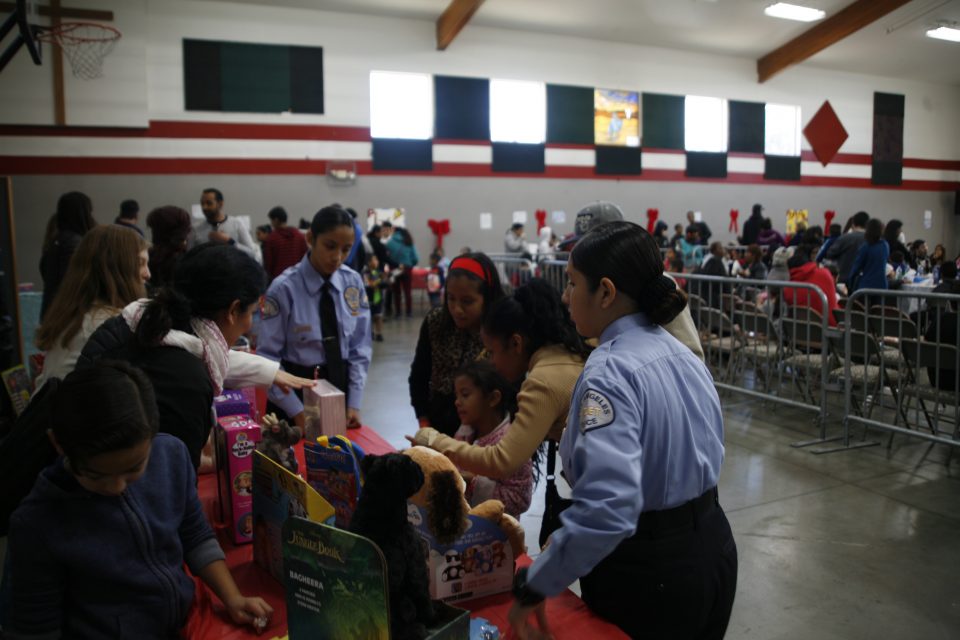 The event featured hot chocolate, coffee, cookies, and other sweets provided by Carol n' Rajsheda Catering and Events. Additionally, with donations from Blue Shield of California and local businesses, attendees were provided pizza and popcorn as families waited to take pictures at the photo booth or get their faces painted.
With the success of our 1st Annual Toy Giveaway, we look forward to making this a holiday tradition at CCHC and we hope you can join us next year.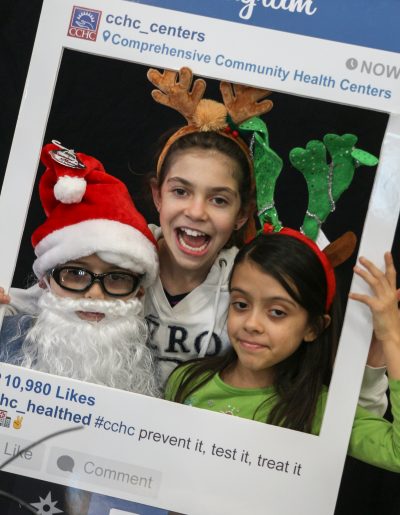 You can find a complete collection of
photos from the event on our facebook page
.