Comprehensive Community Health Centers presents its
3rd Annual
BACK TO SCHOOL HEALTH & WELLNESS EVENT
When: Saturday, August 18th, 2018, 10am-1:30pm
Where: Pacific Park & Community Center
501 S. Pacific Ave, Glendale, CA 91204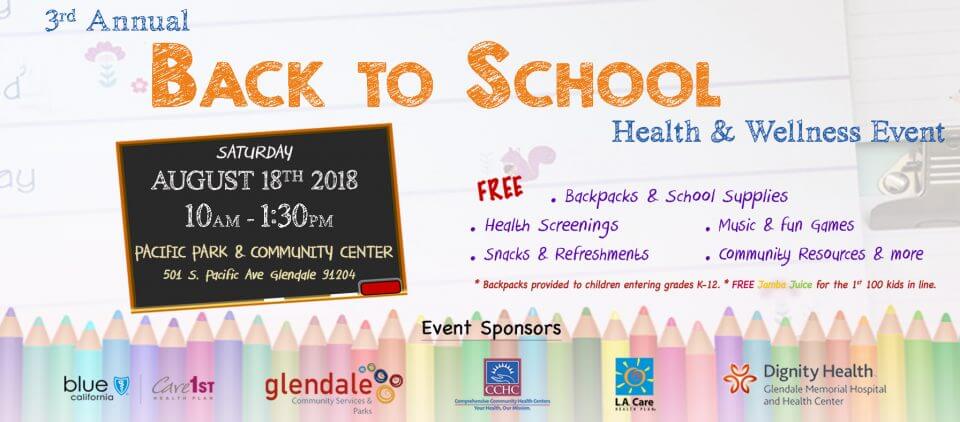 CCHC is celebrating the National Health Center Week by ensuring children of the community have the supplies and resources for starting a successful school year. August 18th, 2018 is focused on NHCW's Children's Health Day, and to support this cause we will be providing 1000 fully stocked backpacks to children entering grades K-12, and free dental and vision screenings for all ages.
Join us for a fun filled day of FREE community resources, entertaining games, snack and refreshment, music and more!
To register for the event, click here!
For more information on the event, please contact us at outreach@cchccenters.org or call us at 818-630-2286.